We are very excited and proud to announce our project: Space Nation online, a next-gen AAA space opera GameFi, expect to be the highest standard of all time in Crypto Gaming.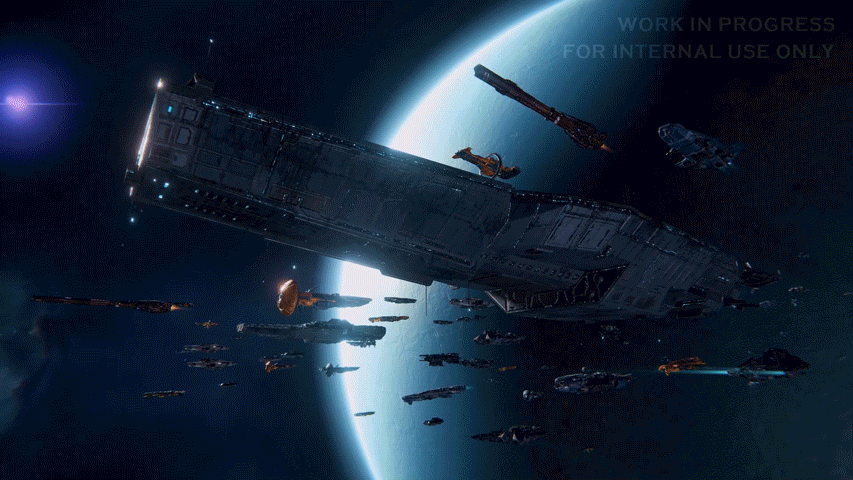 AAA PC MMO development standard: A combination of Chinese MMORPG game design and Western space opera storytelling, with AAA PC MMO Game level investment and quality. Space Nation has been developed for more than 2 years, and currently at around 70% progress. We are targeting to launch the game in Q4 2023.
Evolutionary Ecosystem: Next-gen GameFi featuring the integration of P4F and P2E based on Fantasy Westward Journey ecosystem, targeting both Web2 gamers and Web3 users.
A World-class Team: Co-founders are Tony Tang, Master of MMO development with 15+ years of experience, leading a veteran MMO dev team; Roland Emmerich, World class movie director, Independence Day, The Day After Tomorrow, 2012, Midway, Moonfall; Jerome Wu, 19-year game industry veteran, world of warcraft, world of tanks, etc.

Why Integration of P4F and P2E?​
We strongly believe that Blockchain technology, Tokens, and NFTs will make a significant impact on the complex game ecosystems, and play an evolutionary role in making games better.
Many say P2E is GameFi 1.0 and P&E is GameFi 2.0, but we think it's better to bet on the integration of P4F and P2E, which has been proven in several great games such as Fantasy Westward Journey, World of Warcraft, and Eve online, etc. In those great games, gamers with different motives - Whales, hardcore gamers, regular gamers, P2E users, workshops, merchants, play in the same game world, join the same or different types of guilds, participate in the same or different activities, they are well connected, economically bound, they cooperate and compete, and they are needed by each other, together they push those games to great success and prosperity, and most importantly in the long run.
Blockchain technology, Tokens, and NFTs will make the integration more consistent, more convenient, more straightforward, and more secured, other than the goodness of ownership and governance that everyone knows. Meanwhile, the next-gen GameFi should lower the entry barrier to embrace the massive web2 ordinary gamers, provide good opportunities and incentives to lead them to get into the web3 world, as well as educate the crypto gamers to enjoy the game experience and contribute to the actual game ecosystem, rather than just participating the ponzi structure by Mining-Withdrawing-Selling.
Being masters in MMORPG development, and learning from Fantasy Westward Journey specifically, we are finally able to create such an ecosystem leveraging blockchain technologies and tools to integrate P4F designs and P2E designs in our new game — Space Nation. And we are glad to see there are other experienced game developers doing similar experimental projects.
We believe the new web3 enchanted game ecosystem will significantly enhance the Stability and Sustainability of those new games, and meanwhile achieve long term Prosperity. Thus it will eventually take GameFi to a next level.
Let our Space Nation be the pioneer, be the flagship and we are coming!